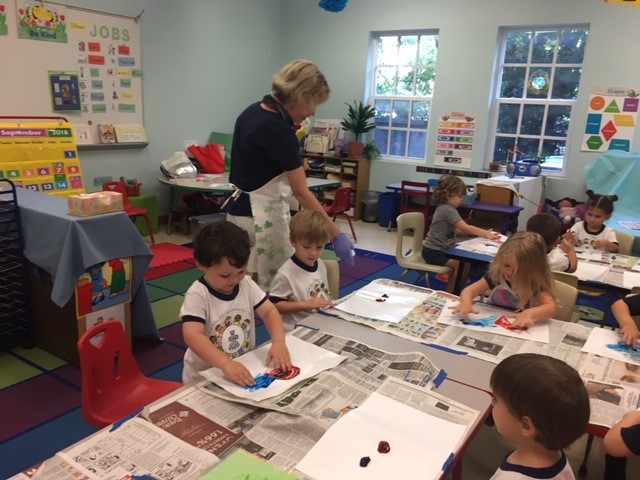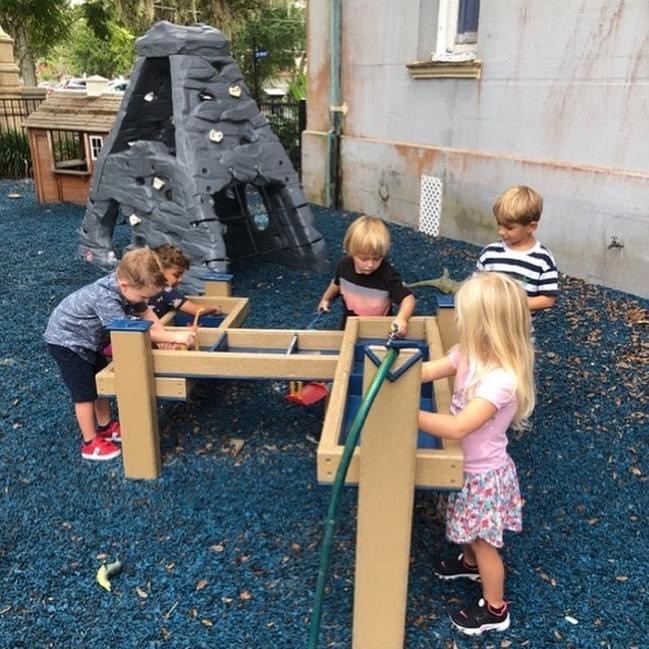 Sunshine Club 8:00-8:30
Children are dropped off any time between 8:00 and 8:25 and play with puzzles, play-doh, and other toys and sometimes go outside for an early playground time before school officially starts.
STEAM Program (Lunch Bunch & Enrichments) 11:30-1:30
STEAM immediately follows the core school hours and goes from 11:30-1:30. Students have lunch, outside free play, and one of our special rotating enrichment programs: Mighty Movers, Musical Melodies, Creative Art, Sign Language, and Engineering & Science.  Your child can attend enrichments 2 days, 3 days, or 5 days (it doesn't have to be every day, even if your child attends 5 days of school a week). Some children are picked up at 1:30 when STEAM enrichments are over, while others stay for Extended Day and are picked up by 4:30.
STEAM early childhood curriculum encourages learning while tapping into children's natural interests in the following areas: Science, Technology, Engineering, Arts, and Math. We build, garden, and more! Children rotate into STEAM activities along with outside free play when they are not in the day's scheduled enrichment activity.
Mighty Moves fitness class encourages use of both large and small gross motor skills while engaging children in fun physical fitness activities. Kids use hoops, scooters, and more!
Musical Melodies is a developmentally appropriate music class that includes instruments and traditional songs and dancing.  Children learn about rhythm and different genres of music.
Creative Art  guides children in art activities to encourage creativity and engage children's artistic sides. Children also learn a little art history!
Sign Language teaches children beginning ASL in a fun and engaging way through songs, rhymes, and movement.
Science & Engineering is a hands-on enrichment where children explore scientific principles through exciting experiments and build, create, and explore.
Extended Day with STEAM 1:30-4:30
Extended Day is offered every afternoon from 1:30 until 4:30. Children will have the opportunity to play outdoors and will also cook, sing songs, play in the dramatic play area, work on arts & crafts, and participate in science activities. Children who need to nap will have the opportunity during this time; non-nappers have a little quiet down time with books or puzzles during the first part of the Extended Day time. Note: most students do not start nap/quiet time until 1:30, but 2PK students who stay for extended day go down at 12:50 as well as older children by parent request.  There are no naps for children who leave at 1:30 or before.