Ms. Beth Richards
Memorial PDS Director  
Ms. Beth has been the director of Memorial Presbyterian Day School since the fall of 2023. She has been in the field of early care and education since 2004. Beth holds a Bachelors degree in Early Childhood Education and a Masters degree in Business Administration. She has been married for 26 years and has 3 adult children. She is the proud mother of a sailor in the U.S. Navy and Gigi to 2 granddogs and 1 grandkitty. She loves attending concerts, spending time with her family and is a huge Georgia Bulldogs fan. Go Dawgs!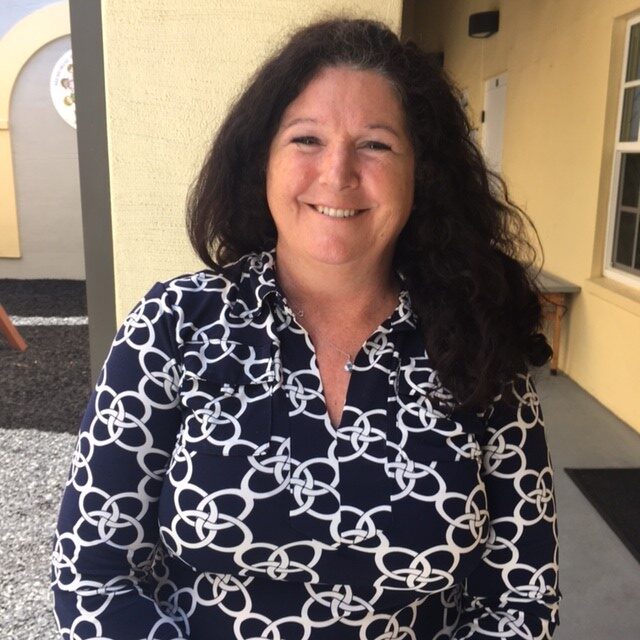 Ms. Kerry Prodromides
Assistant to the Director
Ms. Kerry retired from St. Johns County School District after many years as both a general education teacher and as a special education teacher.  She decided that full retirement wasn't for her so started working at PDS in 2017 as a VPK teacher.  She  transitioned to be a mentor teacher and an instructional coach to help all of our teachers be the best teachers possible, and now helps the director, oversees assessments, and fills in in the classroom too (among other things!).  She has a granddaughter in 3PK–and this isn't her first grandchild at PDS either!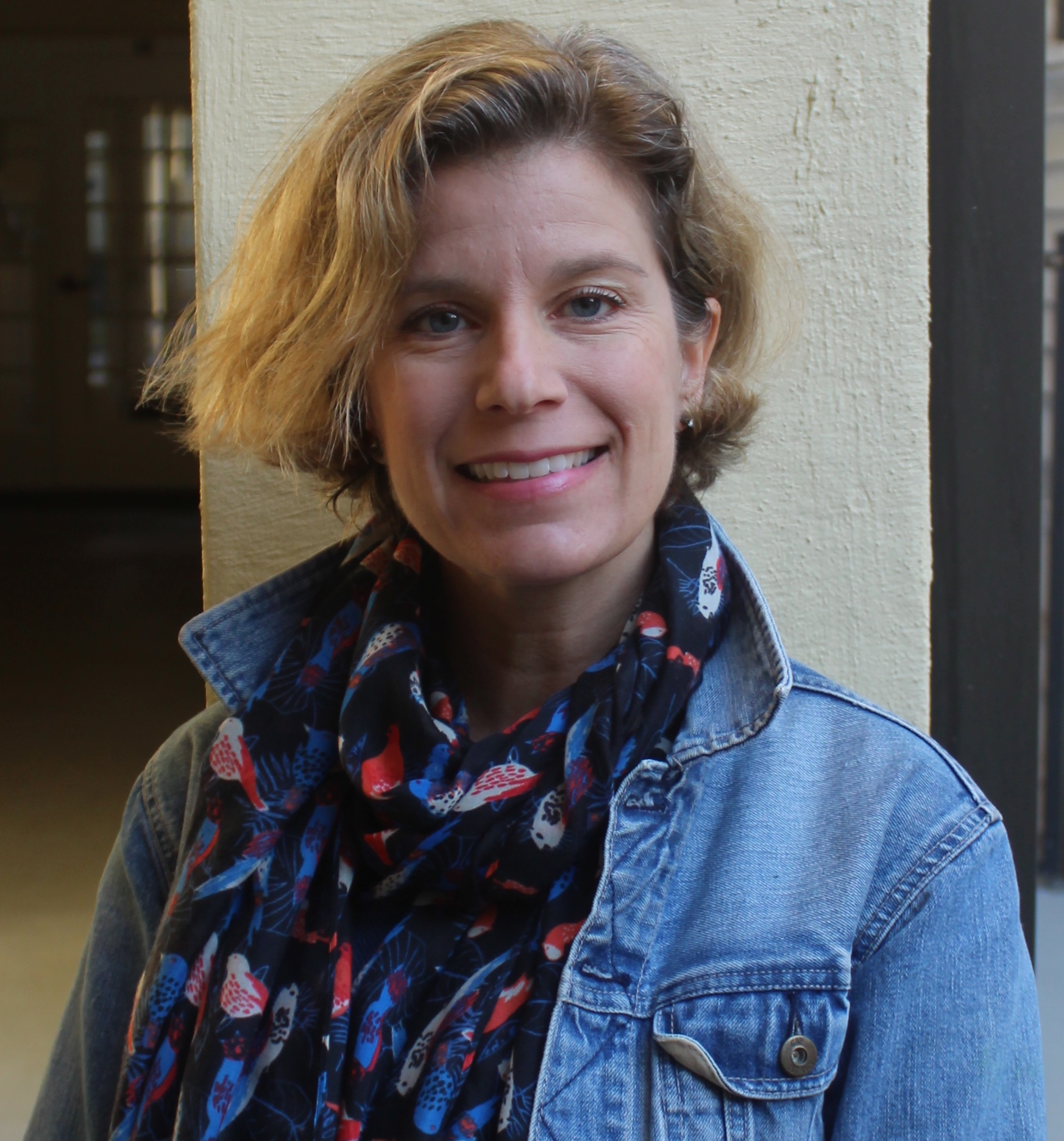 Ms. Nancy Thompson
VPK Sharks Lead Teacher
Ms. Nancy grew up on Long Island and moved to St. Augustine to attend Flagler College.  Like so many Flagler grads, she and her husband decided to stay in St. Augustine.  They have one daughter, a high school senior, who is a Memorial PDS alumna and is also a part time teaching assistant at PDS.  Nancy's own positive experience as a PDS parent led her to become an assistant teacher in VPK and then later to be the lead teacher in 3PK.  Nancy returned to the VPK classroom, her first love, two years ago. This is her 13th year at PDS.  She loves to learn and enjoys going to preschool trainings where she gets new ideas to implement in her class. Ms. Lily Croteau
VPK Sharks Assistant Teacher 
Ms. Lily interned at PDS in the shark class last year and we noticed how gentle she was with the children and how she was able to connect with them.  That internship turned into an assistant teaching position last year, and she is continuing with the Sharks this year too while she finishes her degree at Flagler College.  We are so happy to have Ms. Lily! Ms. Amelie Thompson
VPK Sharks Assistant Teacher and STEAM Sign Language
Ms. Amelie  is an alumna of PDS and is currently a senior at St. Augustine High School. She is back at PDS as an intern and will be working in the shark class as well as with all age groups throughout the week. Amelie is excited to share her interest in American Sign Language (ASL) during STEAM on Wednesdays. Amelie grew up in St. Augustine and has been part of Memorial Presbyterian Church since she was very young – singing in the youth choirs, attending Vacation Bible School, and later serving as a VBS volunteer.  We are so happy to have her at PDS in a teaching role!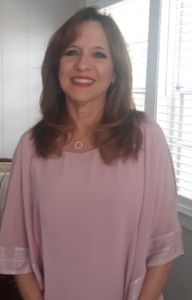 Ms. Gina Deming
VPK Dolphins Lead Teacher
Ms. Gina is the our 5 day VPK teacher. She has her National CDA credential and has enjoyed teaching preschool students for many years. She and her late husband helped plant a church in Melbourne, Florida where he was the teaching pastor for 18 years. She relocated from Palm Bay, Florida last year to be near her son, daughter-in-law, and granddaughter, and this year her granddaughter is old enough to be in our 2PK otter class! Ms. Gina is a welcome part of the staff at PDS and we are blessed she chose to make our school part of her work family. Ms. Deana Griffiths
VPK Dolphins Assistant Teacher
Ms. Deana is from Wisconsin which is where she received her BA in Business.  AFter she had children and moved to Florida she decided she wanted to work with children herself.  Deana started teaching VPK at Mason Elementary School and then moved to PDS to work with the shark class.  She is now with our dolphins, and we are so happy she is here!  Ms. Deana also speaks Spanish fluently so her students have the added benefit of Spanish lessons every day!
Ms. Lindsey Nix
3PK Seahorse Co-Teacher
Ms. Lindsey is a graduate of the University of Florida 2009 (Go Gators!!! and she will always be willing to talk about her Gators).  She comes from a family of educators and started working with young children when she was 13 years old.  She is very involved in her eldest daughter's education as a classroom volunteer and member of the School Advisory Council. After leaving the corporate world, Ms. Lindsey knew her love was in Early Childhood Education.  Young children also know Ms. Lindsey as working in the church nursery, as their preschool Sunday School teacher or VBS teacher in the summer. Ms. Lindsey is excited for her 4th year with the 3PK Seahorses. Her youngest daughter is part of our VPK program. Ms. Brooklyn Rigsby
3PK Seahorse Co-Teacher
Ms. Brooklyn has always had a passion for teaching young children.  She has her Associate's Degree in Early Childhood Education and has dedicated many years to working withing childcare and early childhood education.  Ms. Brooklyn has a three year old son who is at PDS with her.  In her spare time she enjoys scrapbooking and crafting.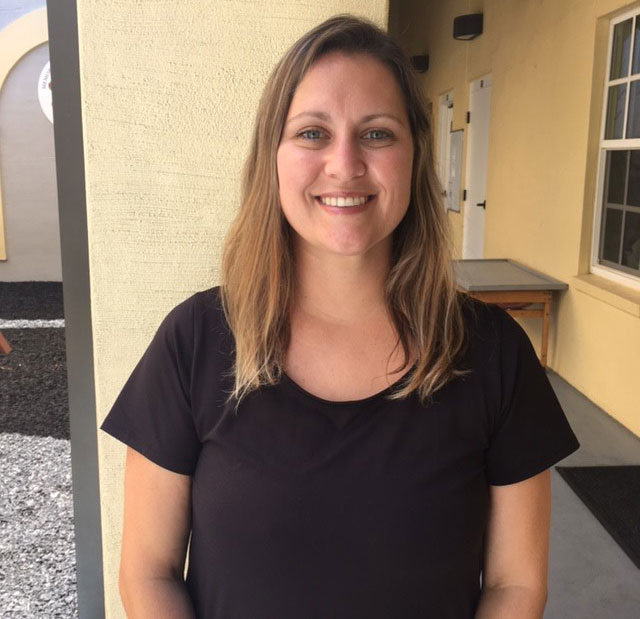 Ms. Jen Metych
2PK Otters Lead Teacher
Ms. Jen is in her seventh year at PDS and received her advanced credential in preschool teaching three years ago. She has four children of her own from elementary school to college and enjoys spending her time at soccer games, dance recitals, and her children's other activities! Ms. Jen is happy to be in 2PK as she loves the little ones and misses when her own children were that age! She is loved by all the children at PDS. Ms. Judy Robb
2PK Otters Teacher
Ms. Judy has over thirty years of experience in early childhood education in roles ranging from teacher to assistant director.  She recently retired from her position at an early learning coalition school and decided sitting at home isn't for her and we are lucky enough to reap the benefits.  Ms. Judy has taught Sunday School and Vacation Bible School at MPC for many years and makes all the gingerbread houses every Christmas.  She also raises chickens in her spare time and is known for her delicious fresh eggs! Ms. Delaney Lehn
2PK Otters Teacher
Ms. Delaney is a Flagler College student majoring in psychology.  She interned here with us last year in VPK and was one of our best interns as was reliable, attentive, and formed really great relationships with the children.  When she called saying she was interested in a permanent position we jumped on the opportunity!  Ms. Delaney job shares with Ms. Judy.  We are happy to have her with our little otters.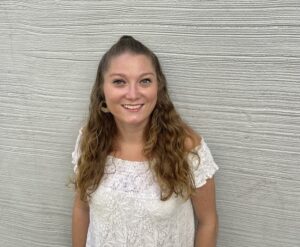 Ms. Elizabeth Greco
Infant / Young Toddlers Guppies Teacher
Ms. Elizabeth is a graduate of St. Augustine High School and is the daughter of educators.  She knew at a young age that she wanted to be a teacher so took all of her preschool education classes before she even got out of high school!  Ms. Elizabeth has two young children (including one who graduated from our VPK program last year) and this is her 5th year at Memorial PDS.  This is her first year with the guppies; Ms. Elizabeth started with 3PK but when she saw those cute babies last year she got baby fever and requested a transfer for this new year!  This is a great fit and our littles students love her.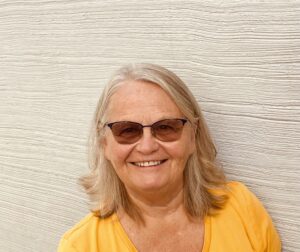 Ms. Sheila Williams
Infant / Young Toddlers Guppies Teacher & Resource Coordinator
Ms. Sheila has her BA in early childhood education and has taught for many years out of state and also for a few years here in St. Augustine.  She grew such a close bond with our guppies last year that she requested a move to the guppy clas for the current year.  In recent years her specialty has been in Extended Day where she excels in creating innovative centers where children can learn as they play. Her creative ideas and love of children have led her to us and we are happy to have her!  She now acts as resource coordinator in addition to her work with our youngest students.  Ms. Sheila has two grown daughters and three grandchildren–two of whom are PDS alumni!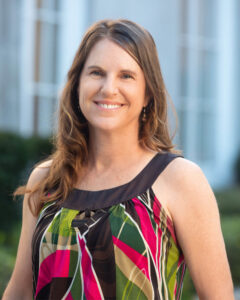 Ms. Kristen Shaughnessy
Sunshine Club Teacher
Ms. Kristen is the accounting clerk for Memorial Presbyterian Church, and she always enjoyed the children she saw while at work in the finance office.  We are lucky that she decided to take us up on our offer of teaching our early morning children before she goes to her "day" job in the other wing of the church!  Ms. Kristen graduated from the University of North Carolina with a degree in finance, and also spent a year in the domestic peace corps.  Many of our students know her as their soccer coach as she does that too!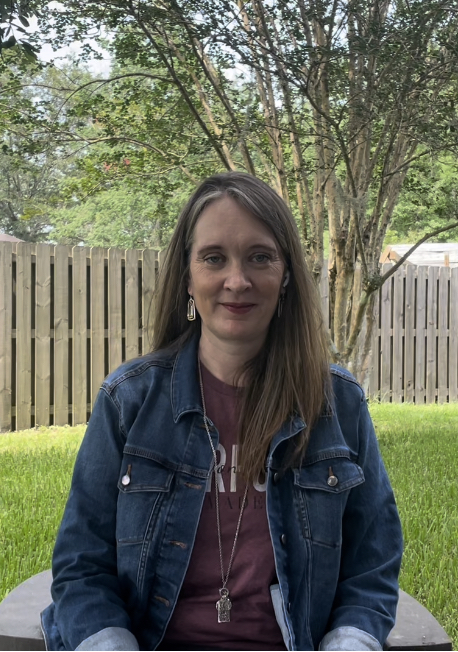 Ms. Amy Lasswell
Sea turtles Extended Day Coordinator and STEAM Music Teacher
Ms. Amy is in her 3rd year at PDS.  She holds a Bachelor's degree in Music Education from the University of Oklahoma and a Master's degree in Music Therapy from Florida State University.  She is currently a board-certified music therapist. Amy met her husband, John, in the marching band at the University of Oklahoma.  They have two daughters in college, Emma and Caitlin.  In addition to her duties at PDS, Ms. Amy is also an active leader in Bible Study Fellowship.