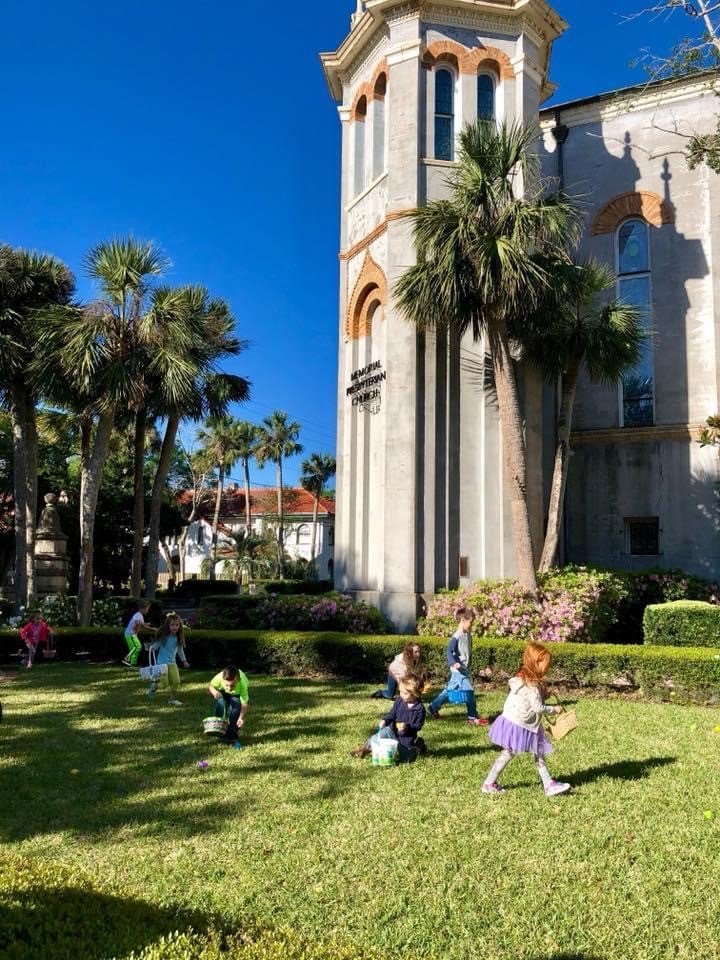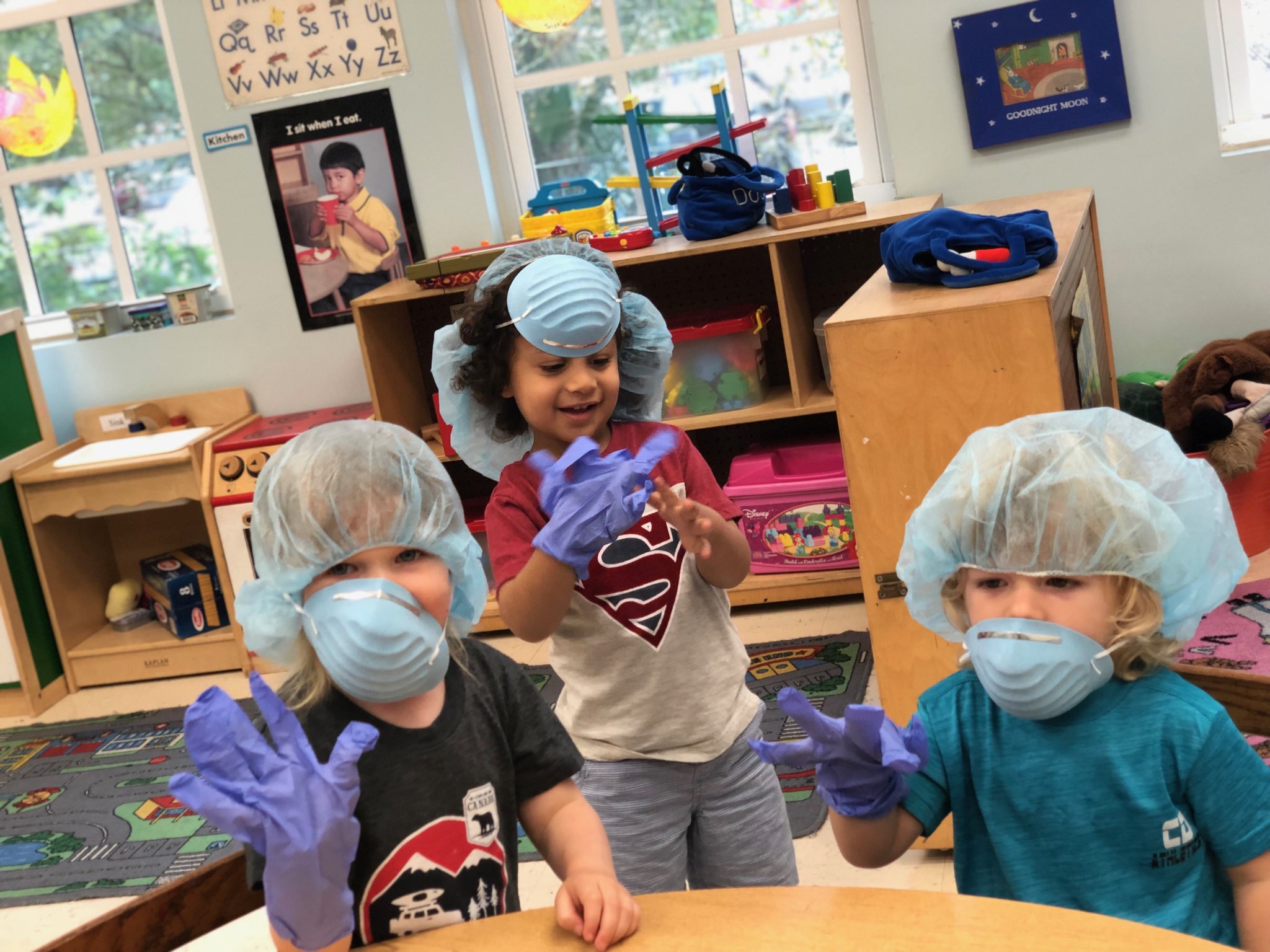 A Brief History
Memorial Presbyterian Day School has been a local St. Augustine tradition since 1955. We are an outreach ministry of Memorial Presbyterian Church and have served St. Augustine children and families for three generations. We love when children and even grandchildren become new students!  Our preschool is located in the heart of historic, downtown St. Augustine on the Memorial Presbyterian Church campus, which was  named by CNN as one of the "8 Religious Wonders to See in the U.S.". Children and teachers enjoy the beautiful facilities and historic setting of the school.
Who are we now?
Our goal at Memorial Presbyterian Day School is to provide an atmosphere in which students not only learn academically, but also grow socially, emotionally, physically, and spiritually, and receive loving preparation to help them succeed in kindergarten and beyond. We recognize that each child is an individual, and our knowledgeable and experienced teaching staff fosters the intellectual curiosity, self-confidence, and faith of each child through an intentional, child centered, and play based curriculum.
Memorial PDS excels in providing outstanding early childhood education for infants through VPK (the year before kindergarten). We are known for our love of children and our high standard of educational excellence, and we believe in giving children the opportunity to grow, explore, and learn at their own pace. We realize that each child is unique and we tailor our program to complement each child's individual needs. At PDS, we have high curriculum standards and flexible hours to further enrich your child's day. We have small classroom sizes with low student teacher ratios so all children receive the attention they need.
Some Basics
Our classes are for infants, young toddlers, two year olds, three year olds, four year olds, and five year olds, and we participate in VPK and School Readiness. Our basic schedule is 8:30-11:30 or 8:30 to 1:30 two, three, or five days a week. We offer early drop-off starting at 8, after lunch daily enrichment activities with our STEAM program until 1:30, and extended day programming until 4:30, so you can tailor your child's day for the best fit for your family.  The infant and young toddler class is a self-contained M-F class open from 8:00-4:30.  There are two options for VPK (a state subsidized program): M-F from 8:30 to 11:30 with options for our STEAM program and a longer day, and MWF from 8:30 to 1:45 with options for extended day.
Our school is licensed by the State of Florida: #C045J0037
Eco-Friendly
We are endorsed as an Eco-Healthy Child Care program. This endorsement from the Children's Environmental Health Network verifies that we are committed to provide a healthy, safe, and green child care setting for the children and families that we serve.  Our parent church is a designated Earth Care Congregation.
School Hours and Options
We have flexible scheduling so you can mix and match options to go along with your child's core class in order to best meet the needs of your family.
Morning "Sunshine Club" Early Morning Drop-off: 8:00-8:30 a.m.
Core School Day (all students attend this): 8:30-11:30
Lunch Bunch & STEAM Enrichment Program 11:30-1:30
Afternoon Extended Day: 1:30-4:30
Faculty
Highly Qualified Teaching Faculty: All of our lead teachers are certified, and all teachers have coursework in early childhood education and take regular continuing education classes.  We foster a culture of lifelong learning for all employees.
Some of our teachers have been with us many years. We strive to provide a fun, meaningful, and inspiring workplace to keep our teachers with us!
What makes us Special?
There are a lot of things that separate us from the pack! Here are a few things that our families have said about us that they particularly like.
We are a family oriented school, NOT an institution.
Our teachers are very qualified and all of us really want to get to know you and your children to help make your years at Memorial PDS the best they can be!
Christian values are interwoven throughout our day, and we have regular Chapel Time.
We have small classes with low student-teacher ratios–much lower than the ratios allowed by the state.
We incorporate the state learning standards in a fun and authentic way to provide an optimal entry to children's first school experience–we want children to love to come to school!
We love and appreciate the outdoors! We believe it is so important for kids to be able to get outside, and we provide lots of opportunities for them to run, climb, ride bikes, play in a water table, dig in the sand, garden, and go on walks.
We provide flexible scheduling with lots of fun extra activities such as music, art, and PE.
Our facility is amazing! We are right in the heart of downtown and are located in an incredibly beautiful and historic church that was named one of the "8 Religious Wonders to See in the U.S."!
The most important thing that our families can tell about us is that we truly love children and all love our jobs!