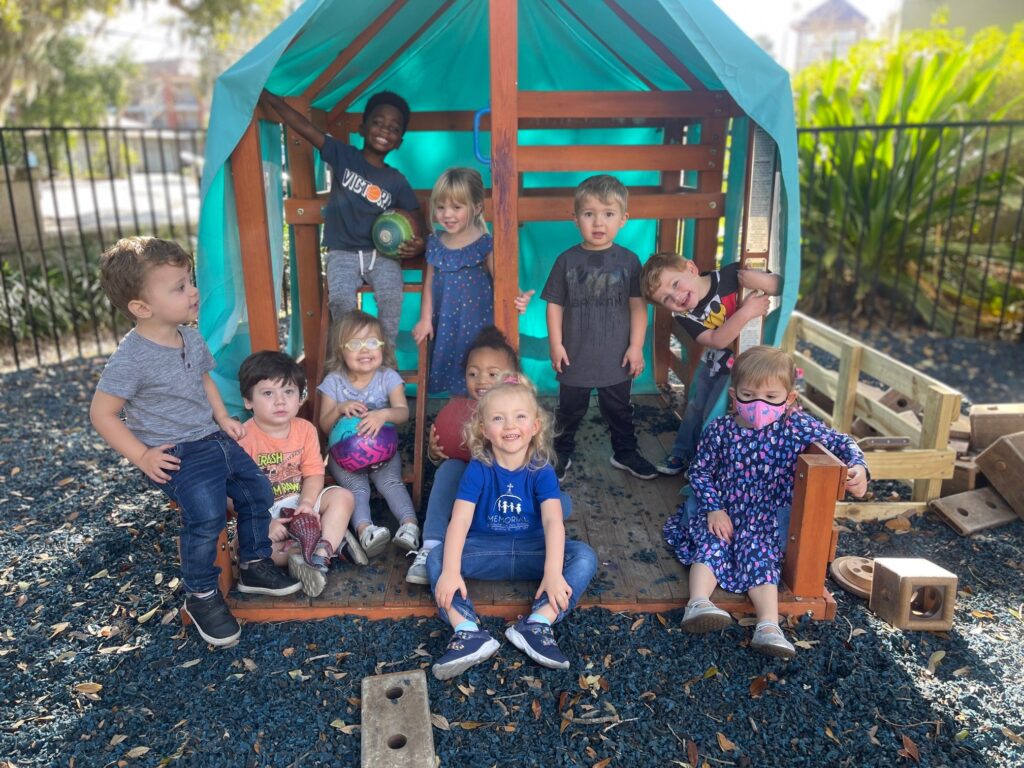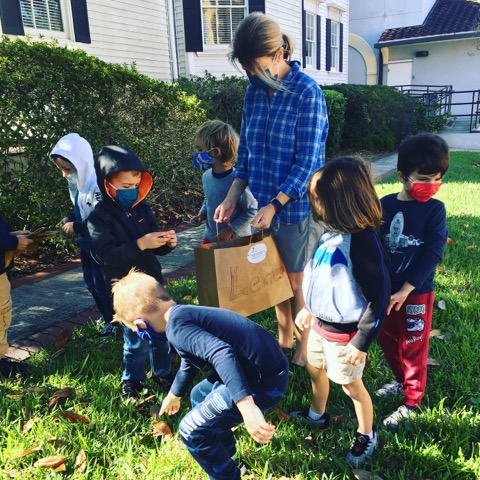 MISSION STATEMENT
The mission of the Memorial Presbyterian Day School mirrors our church's mission. We are called by Jesus Christ to love God, neighbor, and self by the power of the Holy Spirit. We do this by inviting and welcoming all children to love God and love our neighbors; to nurture them to develop academically, socially, physically, emotionally, and spiritually; and to help them grow and mature for success in kindergarten and beyond.
VISION STATEMENT
Like our parent church's vision, our vision at Presbyterian Day School is to embody Jesus' All-Encompassing Hospitality.
We work to provide an enriching atmosphere of mutual respect among our students and their families. We strive to help children receive the loving preparation they need to succeed in kindergarten and beyond. We recognize that each child is an individual, and our knowledgeable and experienced teaching staff works hard to foster the intellectual curiosity, self-confidence, and faith of each child.
PHILOSOPHY STATEMENT
It is the philosophy of Memorial PDS that children are encouraged to learn and grow by providing a foundation of developmentally appropriate experiences where all children can succeed in a secure and nurturing environment. We recognize that each child is a unique individual and that all children can learn, and we work hard to foster the intellectual curiosity, self-confidence, and faith of each child. We strive to meet each child where he or she is and work to facilitate that next step.
Our goal is to provide an atmosphere in which students not only learn academically, but also grow socially, emotionally, physically, and spiritually by receiving loving preparation to help them succeed in kindergarten and beyond. We work to provide a setting that recognizes children's varied abilities, interests, needs, and learning styles, and we believe children learn best through meaningful play. Our child centered program reflects the integration of physical, social, emotional, academic, and spiritual objectives for the total development of the child. Meaningful play encourages curiosity, discovery, and problem solving which allows individual growth and development of a positive self-image.
We recognize that parents are children's first teachers and that children learn best when families are involved in their education. The primary bridge between home and school is the involvement of family and community, and we work to provide avenues to strengthen this connection for the benefit of the child.